GETTING FRIENDLY WITH THE ANIMALS
If you become friendly with the wild animals, you can press [[A]] to pick them up or touch them. There are special environments within the Safari Park, such as a mountain and a waterfront, and some animals will inhabit these areas exclusively.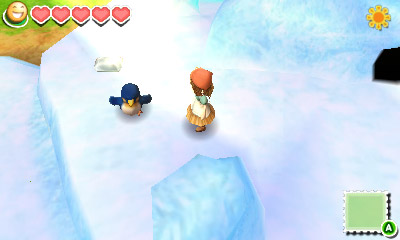 EXPANDING THE SAFARI PARK
By expanding the Safari Park, you'll be able to keep more species of animals there. The most important reason to expand the park, though, is that once it's large enough, you'll be able to invite residents and visitors along on a Wild Safari excursion through your exciting menagerie!