Story of Seasons: Trio of Towns - The Trio of Towns
Tsuyukusa
With a rambling river and tile-roofed buildings, this Eastern town has an old-fashioned atmosphere.
Landmarks
Teahouse "Tea-ful Reunion"
Ginjiro's teahouse, Tea-ful Reunion is a gathering place for all of Tsuyukusa's residents. Diners can enjoy indoor and outdoor seating.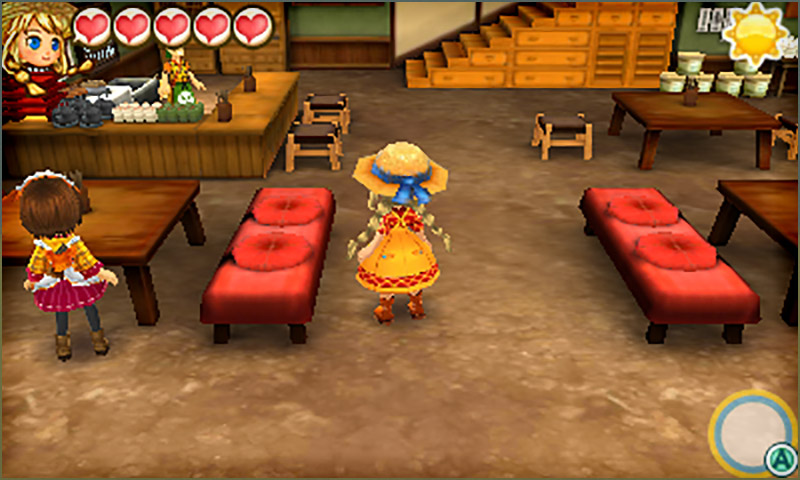 Ra Man's Wholesale Store
Tsuyukusa is home to numerous shops, the largest of which is the wholesale store. Ra Man's contains clothing, grocery, and general goods departments, and the owner is known for having interesting items for sale on the sly.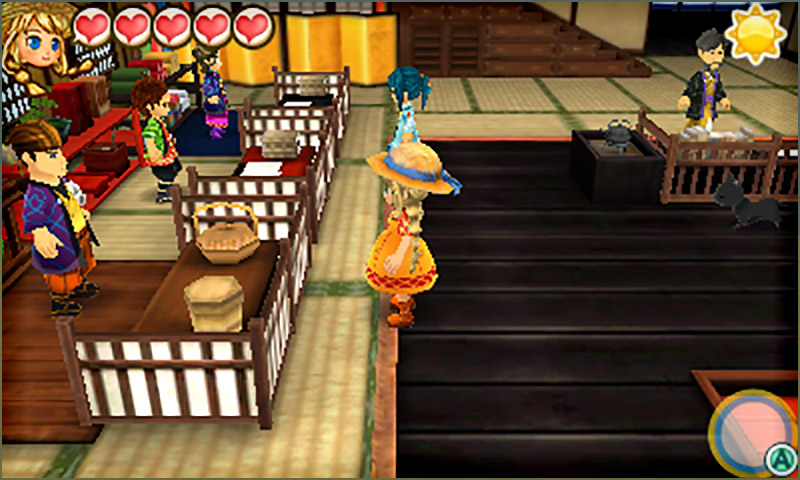 Inari's Shrine
On the far northern end of town is Inari's shrine, where the patron deity can be found after first making an appearance. This is a place where townsfolk go to pray.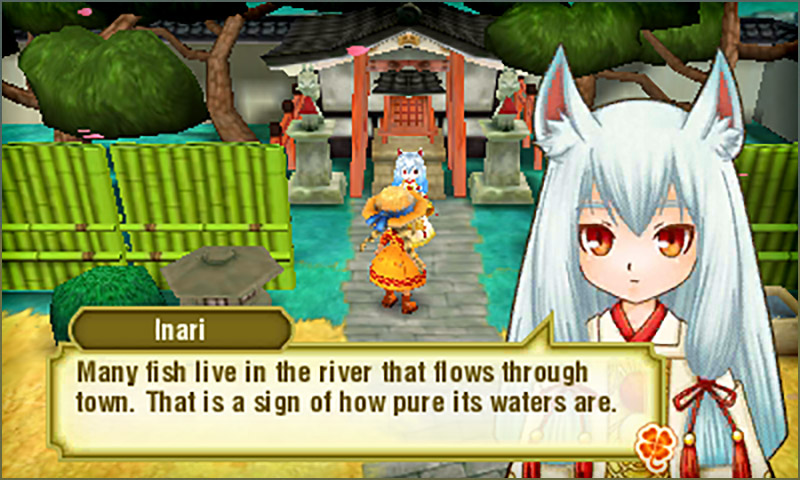 The Spa
The public baths at the heart of Tsuyukusa have been closed for as long as people can remember. If only there were a way to get them up and running again…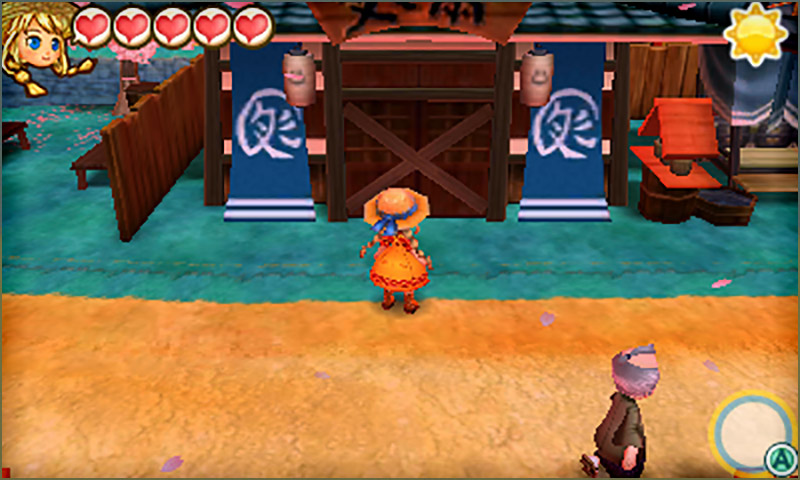 Rice Paddies
South Tsuyukusa is famous among the three towns for its beautiful rice paddies, tended to by Umekichi and other residents.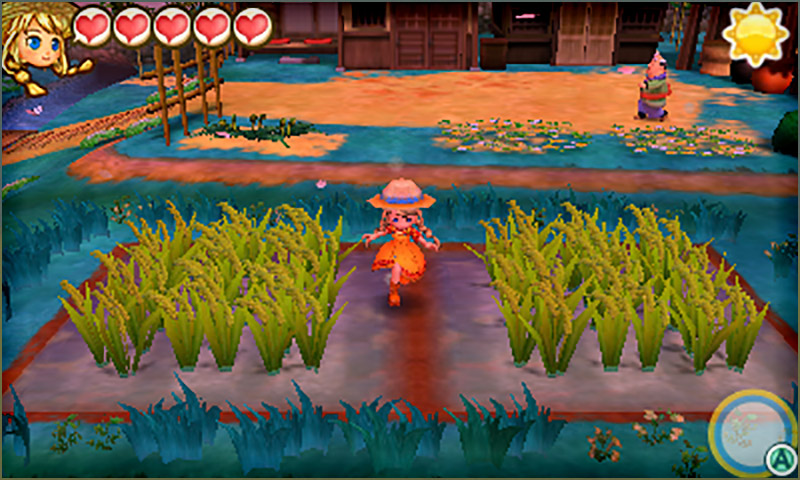 Residents